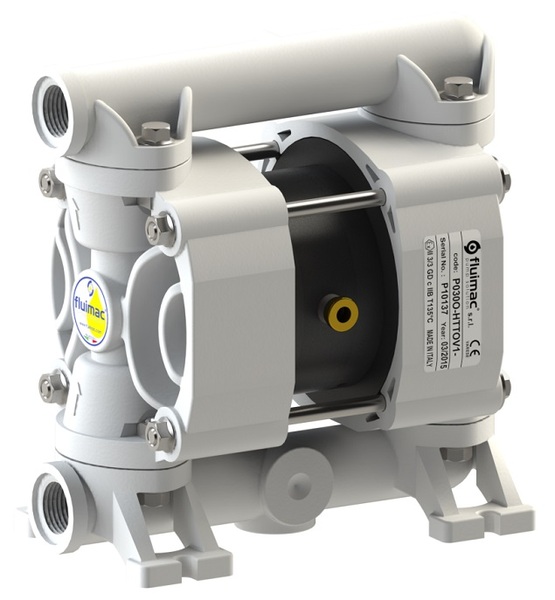 This wonderful 1/2″ pump from Fluimac has proven to be an excellent addition to our demand for a small, portable, drum pump.
The guys at GM PUMPS mounted this unit on a small stainless steel baseplate and added a full 1/2″ stainless suction tube.
Initially, the pump struggled with higher viscosities than we had anticipated, GM PUMPS came to site and replaced the valve configuration. The pump works like a dream. Thank you Evan and your team, we appreciate your determined efforts to resolve our issues.
OIL BLENDING PLANT OPERATOR (DURBAN, SOUTH AFRICA)
Technical data
Fluid connections 1/2″ BSP
Maximum Flowrate 30 lt/minute
Maximum air pressure 8 bar
Maximum delivery head 80 meters
Maximum lift (suction) wet 9 meters
Maximum solid passage 3,5mm
Noise level 72 dB
Maximum Viscosity 15000 cps
(Check with technical sales for selection)