1/2″ air operated diaphragm pump model Fluimac P50 is the mid-range of the 1/2″ models capable of up to 50 litres per minute at 8 bar.
The pumps are available in both non-metallic and metallic v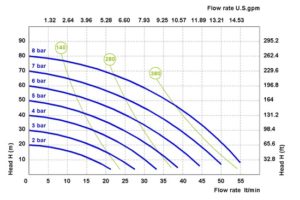 ersions.   Material choices are Polypropylene, PVDF, Aluminium and Stainless steel.
All options are available on rapid deliveries throughout the countries served from our base in South Africa.
Diaphragms and valve ball materials available in PTFE, Santoprene, NBR, Hytrel and Viton.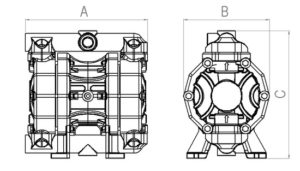 This unit is supplied with  ATEX II 3/3 GD c IIB T 135 Degree C certificate