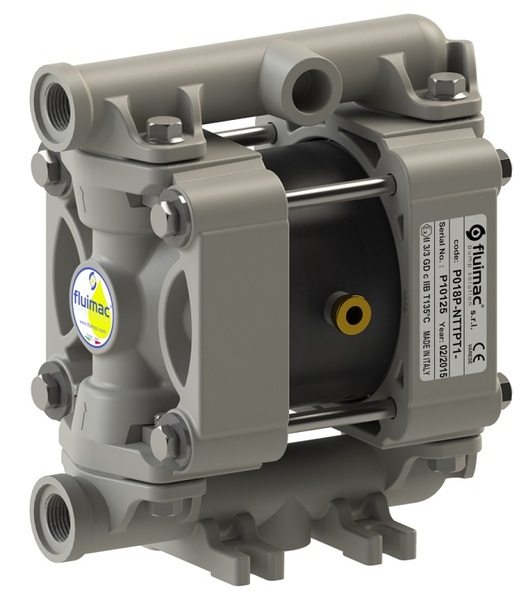 Exceptional Quality
The 3/8″ fluid port Fluimac P018 produces 18 litres per minute at 8 bar air pressure.
This is an ideal pump for OEM fitment into detergent, softner, brighteners and other additives to laundry or catering equipment manufacturers.
Used extensively in the fuel industry for on truck-mounted water removal from diesel tank systems.
This model is the smallest model available in 316 stainless steel which makes this the smallest unit in the Fluimac range in both metallic and non-metallic options.
This unit is supplied with

ATEX II 3/3 GD c IIB T 135 Degree C certificate
For ATEX I certified pumps see the ATEX PUMPS tag for more information.
Pneumatic diaphragm pumps manufactured in Italy.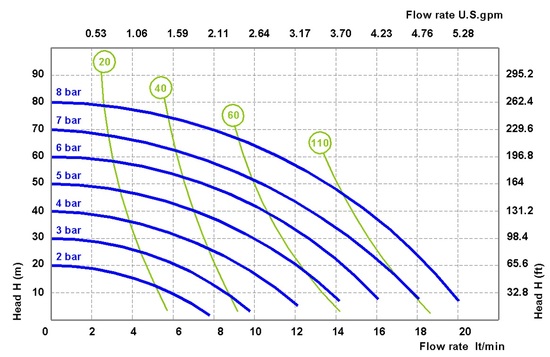 Fluid connections 3/8″
Max Flow 20 litre/minute
Max Pressure 8 Bar
Max suction lift (Wet) 9 meters
Maximum solids passage 3mm
Noise level 65 dB
This is a fantastic pump for our crate washing machine systems. We use it to inject a caustic solution into the process. We were impressed with the service from GM Pumps and the product has proven to be exceptionally reliable. Fluimac diaphragm pumps are now our preferred product for this application.
OEM washing machine manufacturer, Western Cape, South Africa